Who
are we?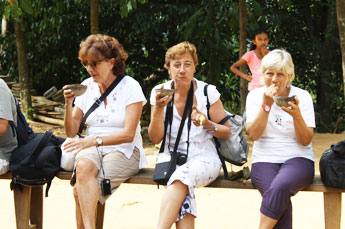 Ecowave Travels is a tour operator committed to promote responsible and sustainable tourism with a particular focus on agro-eco-tourism, which guarantees the centrality of local communities and their relationship with tourists. Ecowave Travels (Pvt) Ltd., is the tourism wing of the Ecowave Guarantee Limited founded in June 2012 and based in Arugambay. Ecowave Guarantee Limited is a social benefit organization, which operates for providing market opportunities to rural small-scale farmers.
Ecowave Guarantee Limited and subsequently Ecowave Travels are established upon the positive experiences and lessons learnt of the work of two Italian international NGO's, ICEI and OVERSEAS. ICEI and OVERSEAS pioneered the social enterprise model in remote areas of the Central and Eastern Province and created the foundation for Ecowave to operate. Ecowave will carry forward the success of ICEI/OVERSEAS work, while safeguarding the already established social benefit programs. It will diversify further in the future to areas that would be of benefit to society.
What We do?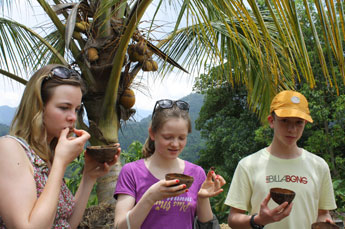 Ecowave Travels is committed to offer a unique travel experience to the responsible travelers to Sri Lanka, including a blend of local communities, local cultures and traditions together with Sri Lanka's natural heritage of wildlife, archeological sites and nature and beaches that are universally renowned.
We are specialized in providing community based experiences to the tourists, facilitating visits to rural villages, where you will be able to see eco-friendly cultivation of vegetables, paddy, spices, fruits and herbs. Also it will provide a unique opportunity to spend time to partake in a meal with a village family, experiencing a true moment of village life. Ecowave Travels let you experience the true Sri Lanka: you will be not limited to historical sites, beaches, hotels and car but we will take you to experience the day to day life of the people and let you understand the culture and traditions making you holiday more meaningful.
Where We Operate?
Ecowave Travels operates in all parts of this beautiful island. Our national itineraries cover all major tourist attractions in all parts of the country. Our community experiences are mainly based in Central and Eastern provinces of Sri Lanka.
Explore Sri Lanka, Experience Serendipity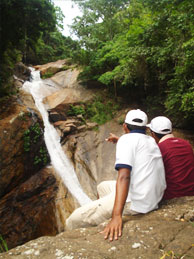 Ecowave Travels is a company with a mission, to deliver exceptional travel experience to visitors while ensuring local communities benefit through tourism. You can count on us for the knowledge, expertise and understanding of the expectations of yours as well as the communities that Ecowave Travels hold.
The cultural diversity is immense in this island, with many ethnic & religious groups trying to build their future together. This is yet another feature you will experience through Ecowave Travels programs and within Ecowave Team itself. With Ecowave Travels it will be a complete experience of the culture, nature and its people… You will experience Serendipity.